If you haven't discovered it already, the use of social marketing for behavior change is kinda my public health bag, baby.
So right now during this pandemic my big, beautiful brain is working over time, watching, observing and creating my own social marketing public health response to slow down the spread of COVID-19.
In this post, I am having a sort of brain dump of observational what's working and what can be improved upon. I love to see social marketing used effectively in action. For public health practitioners, this is a very informative time. Here are some of my initial thoughts.
Dr. Fauci is a messenger. My perception is that people stop and listen to what he is saying, and feel more comfortable following his directives, than say, President Trump? When the two don't see eye to eye in a press conference, I am going to go out on a limb here and say Americans feel Dr. Fauci is the more transparent, knowledgeable and respected expert related to COVID-19. Which brings me to point #1. A messenger is a highly effective tool to change health behaviors.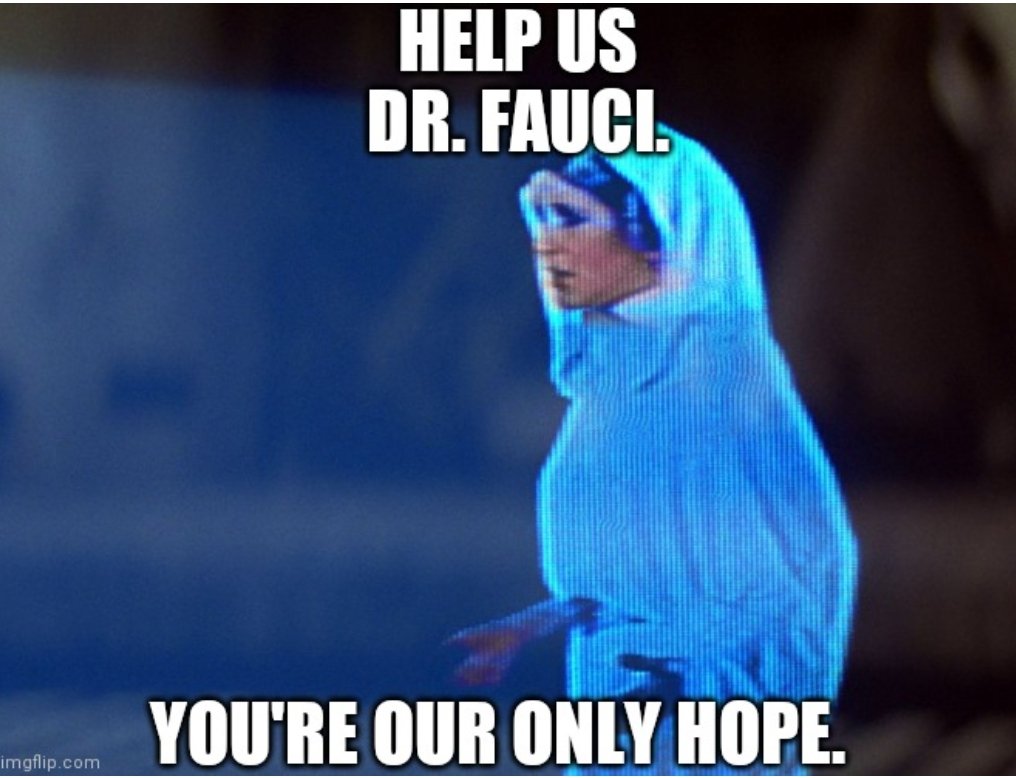 On the other hand, we have another messenger who probably didn't mean to make such a personal impact on social distancing behaviour in his own country but he did.
Making it social. In my opinion, the media has done a very good job in making #selfisolation and #stayathome messaging a positive and collective social norm. They have used the power of networks and social media to frame social distancing in a positive light, encourage good behavior, encourage commitments and build altruism. The One World: Together at Home concert is a great example of this. Not every day, you get a free concert in your living room, with famous musicians, comedians and performers, all promoting the same messages and supporting each other in a new behavior. Here are some popular COVID-19 hashtags (#'s): #COVID19; #socialdistancing; #coronavirus; #ShelterInPlace; #FlattenTheCurve; #StayAtHomeChallenge; #ViewFromMyWindow; #TogetherAtHome #MyPandemicSurvivalPlan; #QuarantineAndChill; #HealthyAtHome
Defaults and cues. Even though some have been slow on the uptake, most urban grocery stores have jumped on board with creating defaults and cues on how to social distance. For example, employees are wiping down carts, check out lines are taped off at every 6ft. and aisles have directional arrows. Cruises were doing in even better job of this before the pandemic became one. Royal Caribbean had hand washing stations before each dining area. They added guitarists and singers at each entrance to basically force passengers into washing their hands (do you really want to be called out for not washing your hands before dinner?). Upon exiting and entering the ship, you had to have your hands squirted with hand sanitizer by a cruise member. Not getting past them in a single file line. These defaults also helped define social distancing as a norm. It's hard to not practice something when everyone else is without being embarrassed and socially shamed.
Making it easy. A lot of public health messaging for COVID-19 has been broken down into simple, easy actions. One of my favorites is how to grocery shop safely. Everyone still needs to eat and everyone is still using this essential service so creating a clear, step-by-step guide on how to grocery shop is vital for pandemic control and should be a top priority for health communicators. This leads me to another point on making it timely. (See "Not Ideal" #3 below.)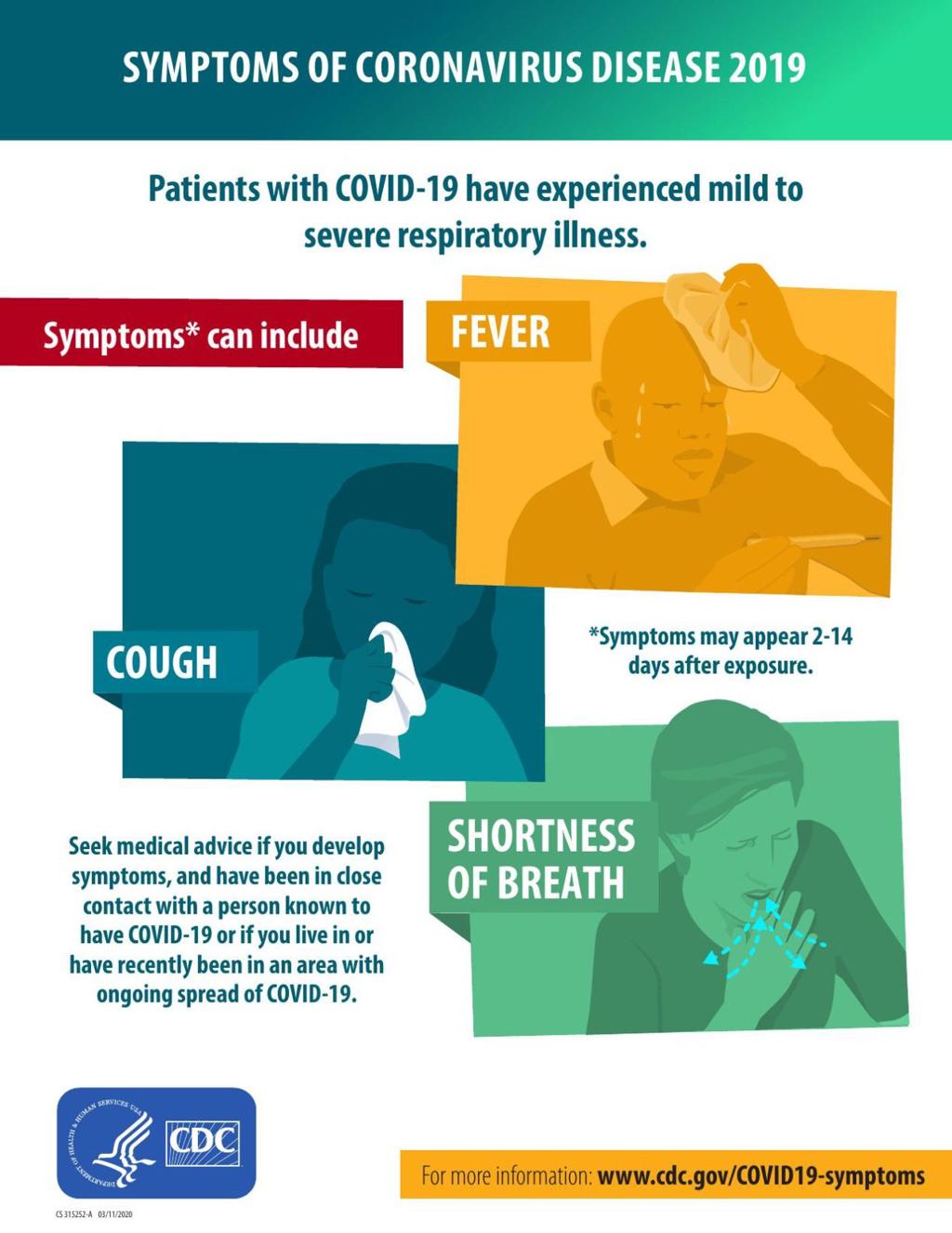 The challenges. Making it attractive. Humor, storytelling, images, music, and dancing make social distancing and self-isolating attractive, fun and social. They are great prompts and effective "openings" to public health issues that are immediate and chronic, from pandemic mental health to trying healthy cooking recipes, a new exercise routine or simply, enjoying quality time for your loved ones. #healthyathome #getmoving
Even when our governments weren't responding quickly (or accurately), public health did a good job making COVID-19 salient. Information was going out to people on what is was and what to do. Most people were jumping on board even when they were not directly targeted, i.e. not immune-compromised or not 65+.
Not Ideal-The Lessons We Are Learning.
Media blowing up the protests. The number of people who are protesting vs. the number of people who are adhering to public health measures are not comparable. Drawing attention to the number of non-compliance protesters does not help create a social norm of social distancing in a pandemic.
Social distancing vs. physical distancing. First, one can be social and still physically distant. With self-isolating comes increased mental and emotional health risks. It is confusing to raise the importance of maintaining social contact through web chats, Zoom, Facetime, etc. while at the same time using words like social distancing. Second, you are asking people to physically distance themselves, specifically 6 feet of distance between you and another person. If you could only impart one step that a person should take with words, you want to make sure that the word you use is the most effective in communicating what you want. In this case, actual physical distancing of 6 feet. One hashtag that has not taken off the ground on twitter but conveys physical distance is #healthyspacing but the best one would be #physicaldistancing .
Timeliness. As much as I appreciate the step-by-step guide on safely grocery shopping, the messaging did not come out until people asked how to grocery shop safely. It took governments a little too long to jump on the pandemic board. Thankfully, corporations took it upon themselves to create their own pandemic measures.
The timeliness of social distancing measures, monitoring, feedback, and evaluation could have been improved with Cooperation and Collaboration across multiple sectors. A lot of creative ideas have come out of the business sector, but unfortunately, these weren't public health nudges, and we can learn a lot from others ingenuity. And local governments are doing a lot of mind changing it seems. People are looking for ways to cope. We need to identify touch points and capitalize on prompting people when they are actively looking for information. As different organizations, governments and corporations are navigating this pandemic, we need to share information and ideas.
The #safehandschallenge or #handwashingchallenge. I don't like "The Happy Birthday Song" method and messaging. I like my own one better. It is not only attractive (b/c of its use of music, not me) but because I give steps on HOW TO EFFECTIVELY WASH YOUR HANDS. Especially with children, it's important not to just teach them to wash their hands, but how to do it. And the steps are right there in the lyrics.
We failed in targeting specific audiences. All social marketers should know that one size does not fit all. Early messaging was targeted to the most vulnerable populations but we failed to identify audiences that were the least likely to adopt behaviour change. We must use behaviour change theories in order to create effective social marketing campaigns. Using the innovative adoptive curve for example, we would have seen that immunocompromised individuals and their families would be early adopters, the 65+ population would be the early majority. For a pandemic with such high viral loads, shedding efficiency, and incubation period, health communication should not have stopped there but continued to identify measures and build a campaign to target the late majority and the laggards. I can think of one target audience here in Florida, the spring breakers on the beach. And now with the growing politicization of the pandemic, the conservative right-wing protestors.
Public health is prevention. We need to plan. Prepare. Prevent. Not react. We cannot effectively treat without prevention. We need local governments to think and apply the social determinants of health in a systematic way before a problem occurs. Healthy equity and access to services should be embedded into planning, not just a reaction. Which leads me to another connection. People are searching for information from multiples resources. A person may be looking on how to use public transportation during this crises. Another may be looking for a cycling route with closed parks. By applying a social determinants of health framework, changes can occur simultaneously and in conjunction with each other. Teamwork makes the dream work. Hopefully individuals, practitioners, organizations, businesses and governments are all learning from this pandemic and will use this experience to improve. Health communicators especially can use this pandemic as an "opening" for behaviour change beyond #handwashing and #COVID-19.
Let me hear your thoughts! Please comment below with any other behaviour change or social marketing observations and ideas from this pandemic, or previous research that can help going forward! Looking forward to learning more and applying lessons learned to creating an effective social marketing campaign!